Specializing in Anxiety, Anxiety Disorders, Depression, Trauma and Post Traumatic Stress Disorder for Adults, Children, Adolescents & Families
Meet Romney Ryan, PhD
Introduction
I have helped children, teenagers, and adults for over 25 years to overcome everything from anxiety to depression to general stress interfering with their daily life. My aim is to quickly help people decrease their symptoms so they can take a breath, step back and see what is truly holding them back from the life they want. In today's busy, complicated world very few are left unaffected. I find it is important to take some time for yourself in order to breathe and reflect on what is truly important.
I strive to work with people as a whole, not just the symptoms or stressors they bring into my office. We work together as a team so you are able to take the skills/insights from my office to use them in your daily life. By helping you explore what is or is not working, you will be able to embark on a more meaningful life path. I feel deeply honored to have joined so many people on their journeys and hold everything said to me in the deepest confidence.
General background
Over the years, I have trained in a variety of different therapies. I first earned a Master's of Arts degree in Counseling Psychology where my focus was Family Systems therapy. After a year working with families I realized that I needed and wanted more training. I returned to school where I earned a Master's of Science degree in Clinical Psychology before earning my Ph.D. also in Clinical Psychology. Traditional Psychodynamic Therapy, where childhood is explored to identify patterns that are still being played out in adulthood, was my main focus during these early years. Since that time, I have integrated these long term approaches with a strong background in Cognitive, Behavioral, Behavioral Modification, and solution focused therapy. I also have extensive experience working with schools to help children succeed in areas that may be difficult so that they can regain their self-esteem and grow into their fullest potential.
Internship at C.G. Jung Institute in San Francisco
I completed my internship at the CG Jung Institute in San Francisco, where I learned techniques of dream interpretation, active imagination, and methods to work with the Unconscious. In my psychology post-doctoral fellowship I learned DBT (Dialetical Behavioral Therapy) and Mindfulness based psychotherapeutic approaches (Therapy that incorporates Eastern Mindfulness foundations) for significant depression (e.g. Major Depressive Disorder).
Appointed Child/Adolescent Anxiety Expert for the Santa Rosa Kaiser Psychiatry Department, Co-author PTSD and Trauma Best Practices
In 2009, I became the Child/Adolescent Anxiety Disorder Expert for the Santa Rosa Kaiser Child & Family Department. In this role, I helped develop, update, and implement Best Practices for OCD, Social Anxiety Disorder, Panic Disorder and Agoraphobia. I also worked with a team to develop and co-author (primarily wrote the treatment for Child/Adolescent section) The Best Practice Guideline for PTSD and Trauma.
Program Director for Santa Rosa Kaiser Grand Rounds:
I was appointed the Program Director for the Santa Rosa Kaiser Ground Rounds for the entire Behavioral Health Department (Psychiatry, Behavioral Medicine). In this position, I was responsible for bring in speakers on topics relevant to the field of mental health. These seminars were an important part of the Post-Doctoral Psychology Fellowship Program at Kaiser
Creator of three Anxiety Disorder Programs for Children and Adolescents and member of team that received four Research Grants:
I designed and implemented three comprehensive and very successful Cognitive Behavioral treatment programs for anxiety and OCD (obsessive compulsive disorder) for children and teenagers at Kaiser. These programs helped people overcome panic attacks, phobias (in children these included irrational fear of being away from one's caretaker, school refusal due to anxiety, sleeping over at someone's house and among adults fear of heights, driving, public speaking, etc.), agoraphobia, chronic worry, and social anxiety. These programs taught people to conquer fear and anxiety by changing underlying thoughts and beliefs causing anxiety, as well as learning to directly confront, as opposed to avoid, fear producing situations and sensations. My role in creating these programs led me to an extremely effective approach for the treatment of anxiety that I offer in my private practice today.
In 2006 and 2007, I was part of a team that was awarded four Research Grants to study the long-term effectiveness of these approaches in adults. We discovered that people who completed our programs had a significant decrease in their need for medical care.
Co-Creator Cure Your Panic:
I also co-designed an innovative Self Help Web Based Program called Cure Your Panic to assist people to overcome their anxiety. The focus of Cure Your Panic is similar to the programs created above, but added online forms that could be completed and evaluated by Cure Your Panic therapists. Coaching was then available for clients as they embarked on their exposure exercises.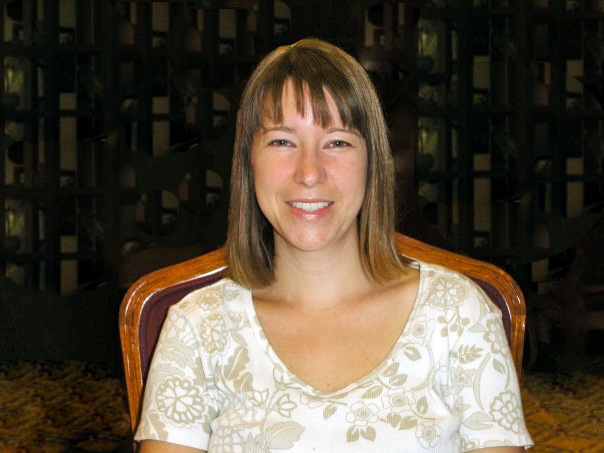 Romney Ryan, PhD
Psychologist
SCHEDULE AN APPOINTMENT
707.239.2782
Romney Ryan, PhD
Psychologist
Counseling for families, adults, & children
t. 707.239.2782
633 Cherry Street
Santa Rosa, CA 95404